I redesigned my blog with the Sculpin Static Site Generator. I made a simple custom theme with BulmaCSS. Here is a screenshot: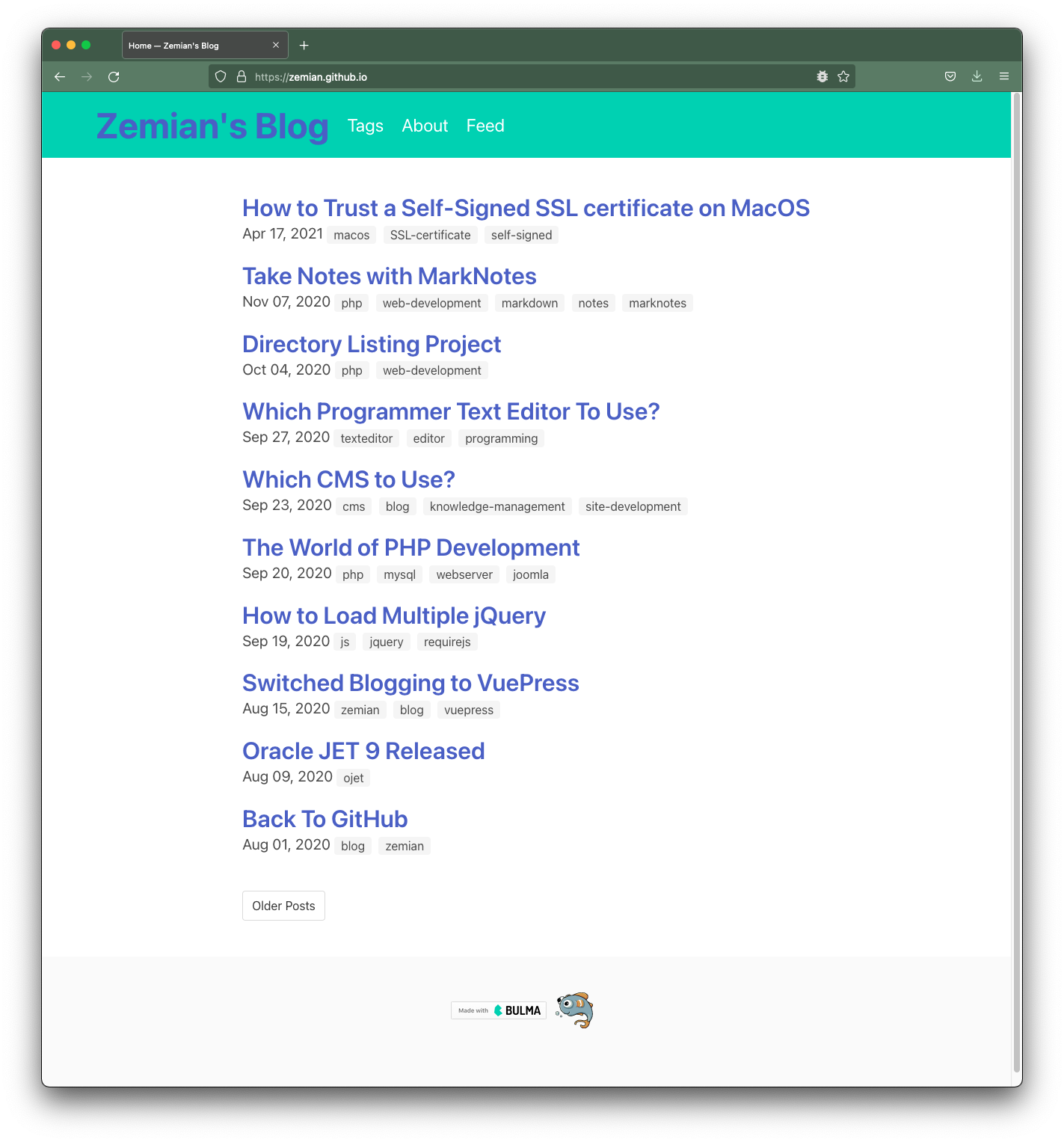 Few things I like about Bulma and Sculpin:
Bulma is an easy to work with CSS library and has great out-of-the-box styles.
I learned enough PHP to feel comfortable now, so I want a site generator made using PHP.
I am also learning about Symfony framework, which what Sculpin is based on.
It supports Twig templates which pretty easy to work with. It's very much like the Django template syntax, which I have a worked on in the past. So the learning curve here is very minimal.
Sculpin actually let you use Symfony Encore frontend library. It's nice to able to do import with both JS and CSS dependency, along with SASS post-css processing as well.